Anton Chekhov 💁
Today's quote of the day comes from Anton Chekhov.
Some people really detest the cold winters. Some people even fall into deep depression once the long dark nights and gloomy months set in.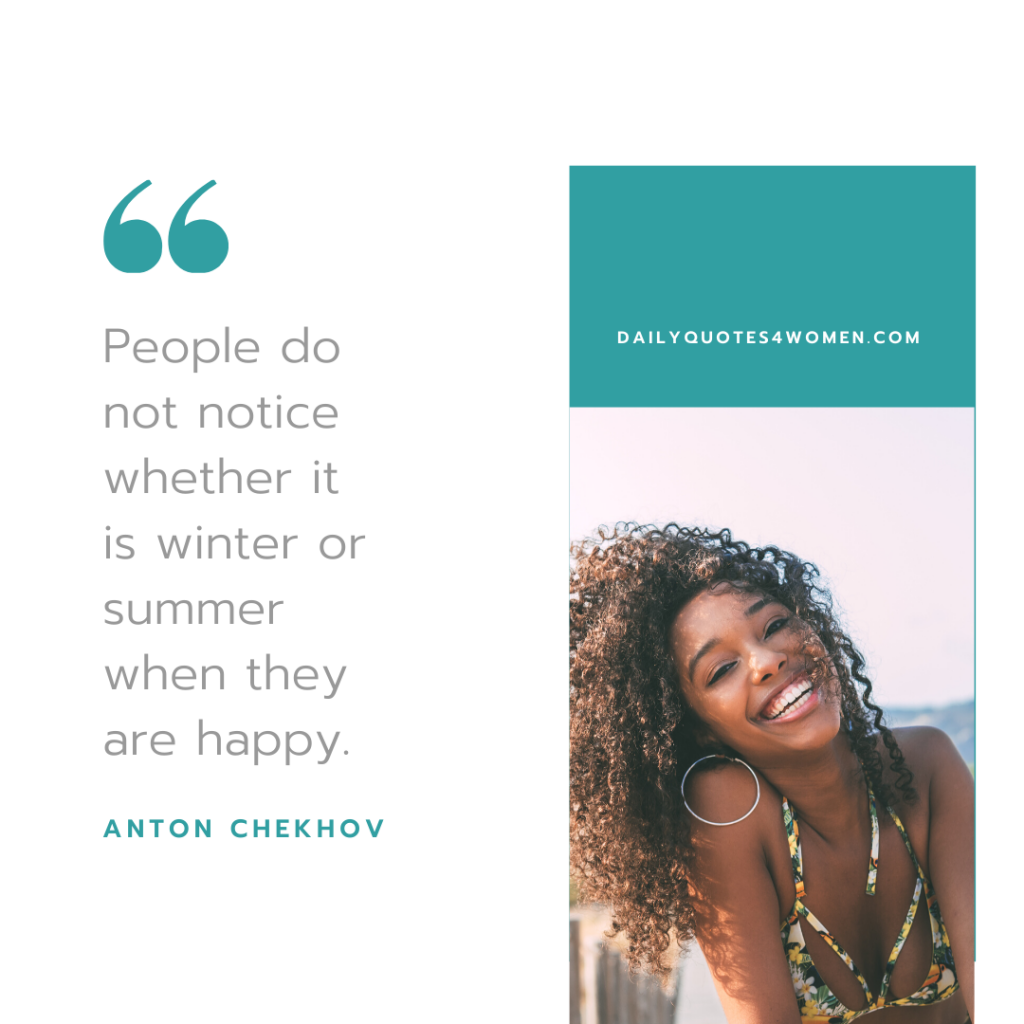 Personally I quite like Winter and the festive cheers which Christmas brings with it. I do not like getting out of bed and defrosting my car in the early hours but hey ho it's all part of live.
Although I have my bad moments as does every normal human, I choose to take it on the chin and soldier on. Is this the definition of happiness? Being able to feel cheerful and happy even on the coldest of days, I would like to think so.
For more inspirational quotes for women please follow below.