Refresh your senses with a good nights sleep
Picture taken at sunset driving down the A1079 into Market Weighton. The sun looked huge, which was obviously not captured on my IPhone Camera.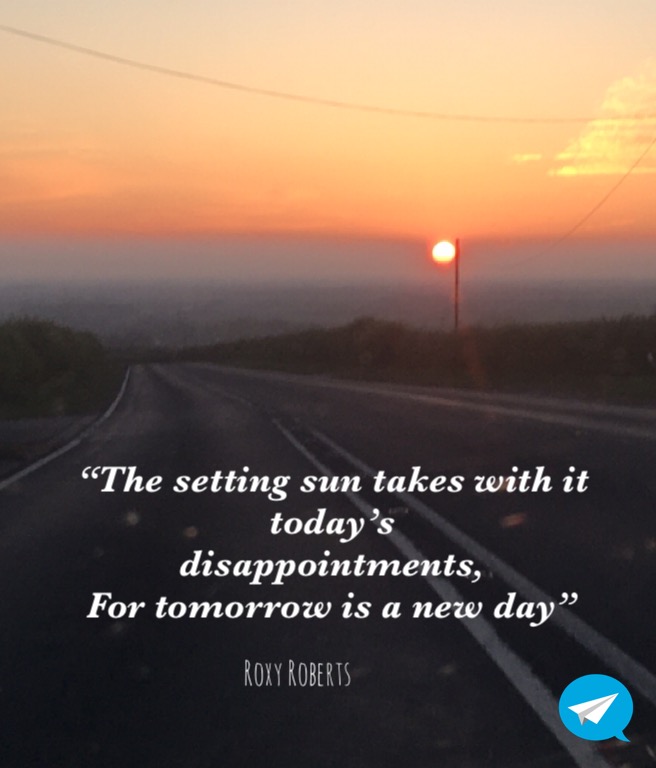 Here's one of my own. The best ones are often spontaneous for me. I haven't checked but I hope it's not been uttered before. It's amazing how a peaceful nights sleep can refresh mind,body and soul.
Every bit of news I got that day was bad and I felt very low.  So I jumped in the car and went for a drive.
We are lucky enough to live in the beautiful East Yorkshire wolds. Away from the cities and busy transport hubs of the North.
Market Weighton is a small but historic market town nestled in the foothills of the Wolds. One doesn't have to walk far to be rewarded with a magnificent view of the Vale of York.